IZNES is a pan-European investment platform for UCI units and Blockchain record-keeping compatible with all distribution channels.
THE ENTIRE process of subscription and redemption of fund units in a single, interoperable platform in real time.
Services in line with market needs
Complete product database benefiting from all the characteristics and documents.
Order Book
Real-time view of subscriptions and redemptions, with respect for prospectus cut-off hours.
Record-keeping
Recordkeeping updated in real time registered in blockchain , guaranteeing
immutability, traceability and auditability.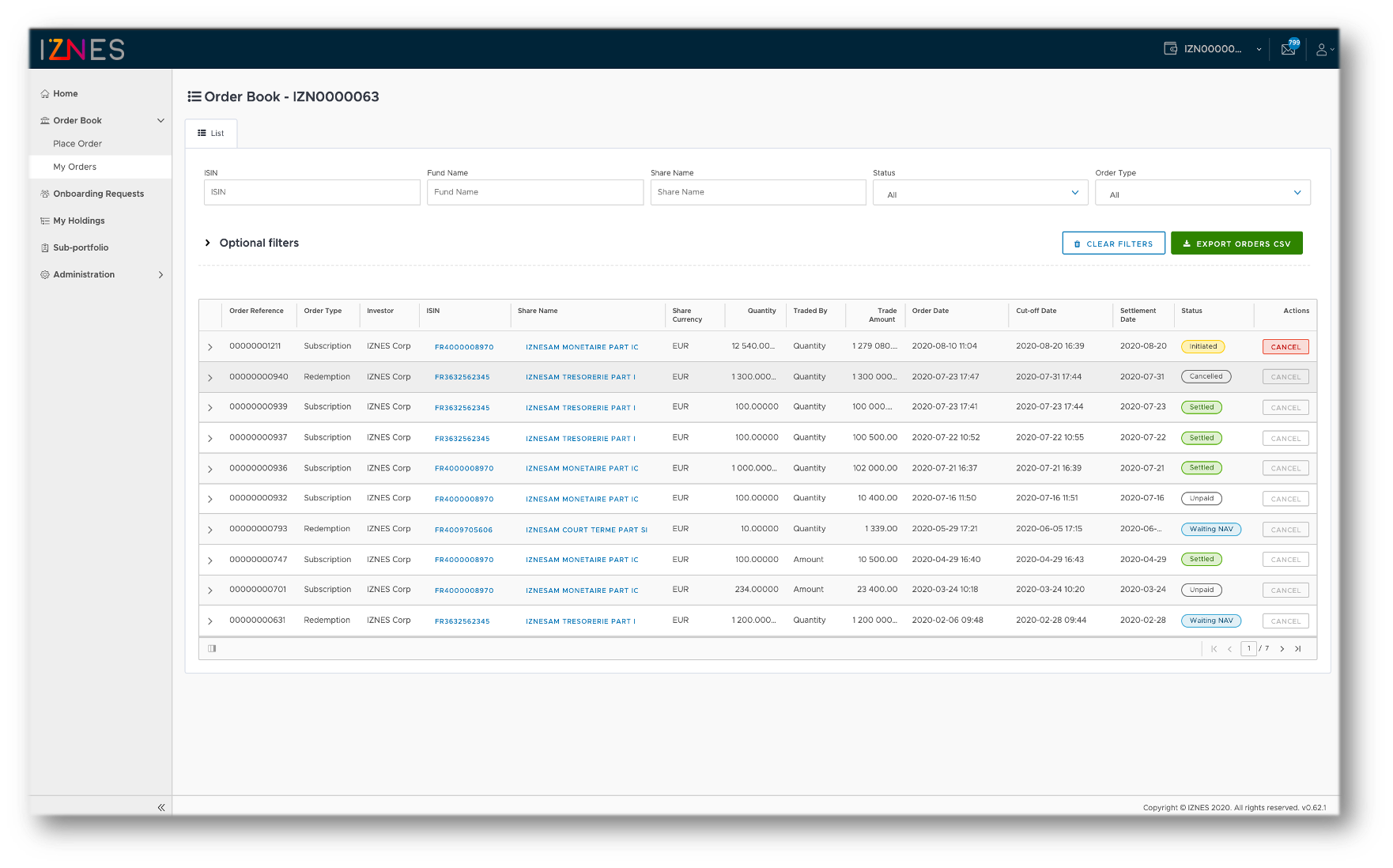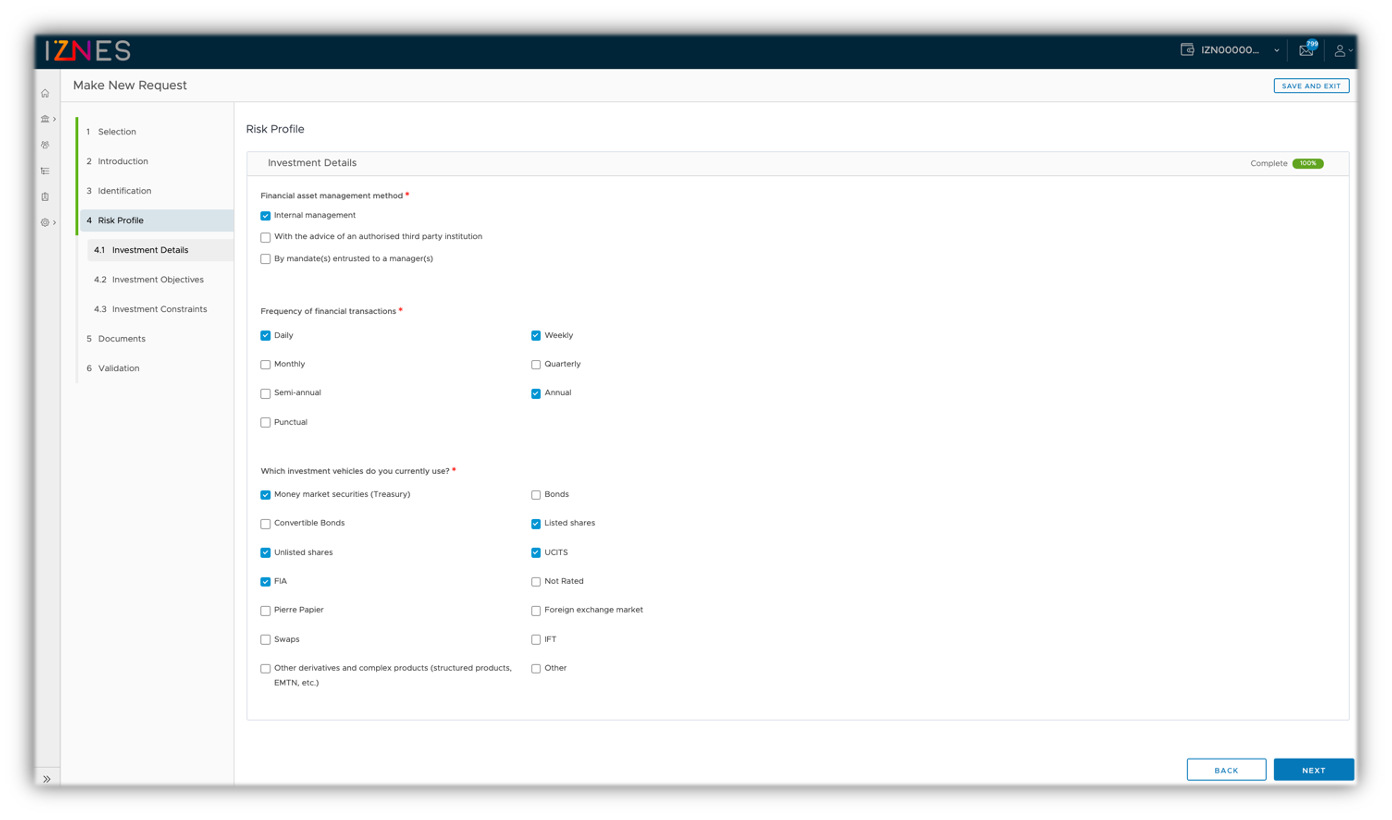 Simplification of the relationship between investors and management companies
Client Files
Simplified, shared and secure management of information and documents making up the customer file.
Reportings
Real-time tracking of customizable and exportable activity.
Secure Messaging
Embedded messaging service facilitating communication between users (notifications, letters to bearers)