ForeCast Podcast: Blockchain Technology for the Treasurer
January 25, 2022
Posted by:

IZNES

Categories:

FinTech, Innovation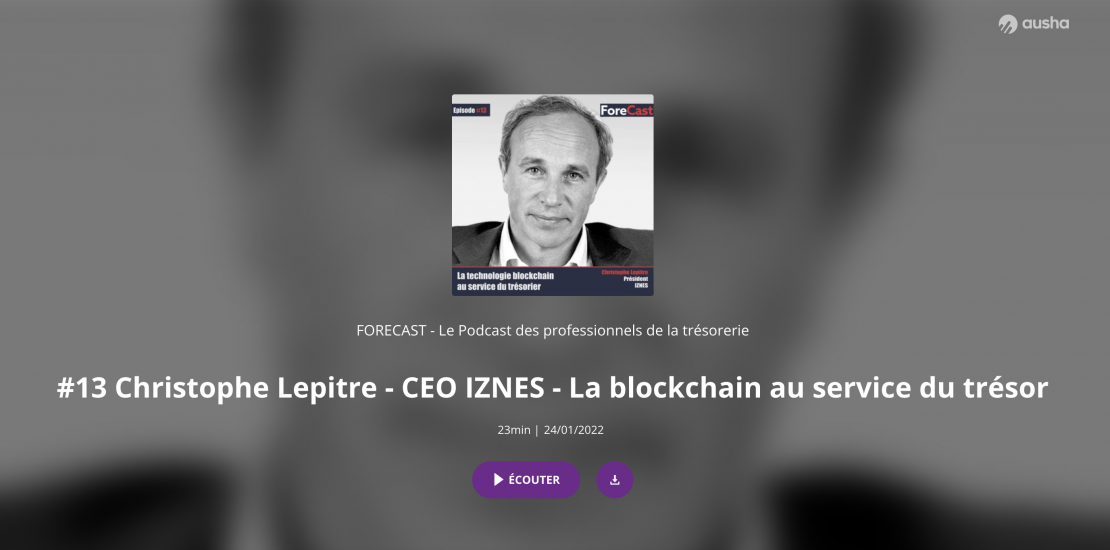 Does blockchain???? still sound futuristic to you?
However, treasurers can already benefit from this!
In this first special Blockchain episode, Christophe Lepitre comes back on the advantages of blockchain for treasurers via his solution IZNES.
Buying and selling fund shares without banking intermediaries ????❌, gaining freedom and flexibility through short channels and disintermediation : these are some of the promises of Blockchain to corporate treasurers.
On this episode:
????What is blockchain?
????What can Blockchain be used for a treasurer?
????What does the disintermediation promised by the Blockchain look like?
????What are the limits?
????And what future for banks?