Press Release of May 18th, 2021
May 19, 2021
Posted by:

IZNES

Category:

Press Release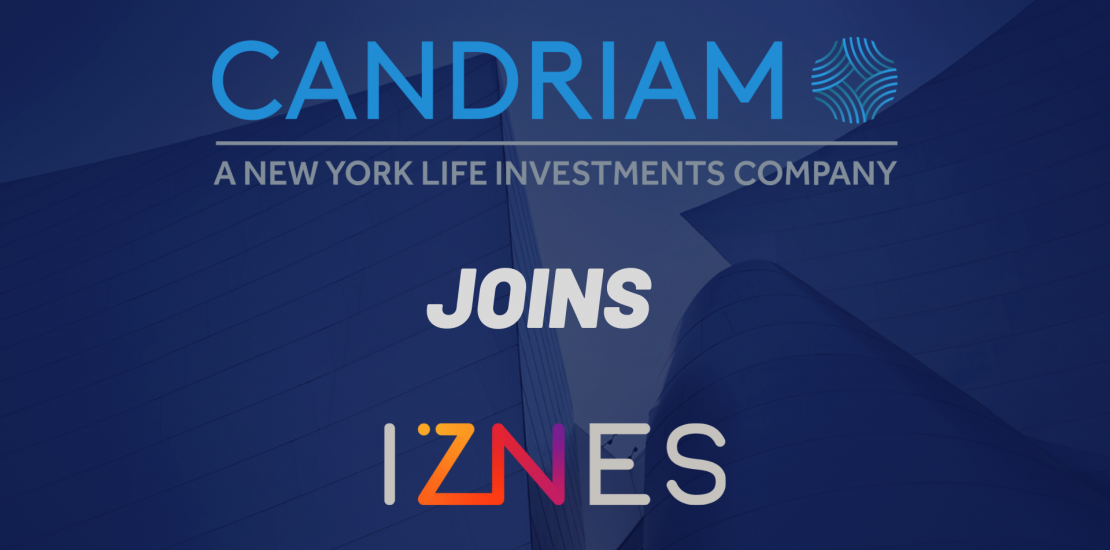 CANDRIAM buys a stake in IZNES to ramp up international growth of the fund distribution platform
La communauté des sociétés de gestion fondatrices s'enrichit d'un nouveau membre et s'ouvre à l'international.
We have seen many disruptions across the fund distribution industry over the last few months. This has accelerated consolidation and created an imbalance that could prove detrimental for asset management firms.
Founded in 2017 by a consortium of French asset management companies, IZNES is a platform designed for asset managers and their clients.
In January 2021, IZNES sawits first insurer (GENERALI Vie) and first social protection group (Groupe APICIL) acquire an equity stake. This confirmed a solution had been adopted by the buy side. Today, IZNES has achieved a new milestone as CANDRIAM – an asset manager with extensive roots in the heart of Europe as well as offices across the UK, Middle East, Asia and the US – joins its shareholder ranks.
Having contributed to the project for more than two years, CANDRIAM is consolidating its commitment to developing the platform towards optimising transaction costs and processes, both in France and Luxembourg.
Plateforme pan-européenne d'investissement de parts d'OPC et de tenue de registre en Blockchain, IZNES offre une solution complète, simple et sécurisée depuis  la mise en relation jusqu'à la tenue de registre. Ce nouveau modèle est désormais déployé à l'international.
Since its operational launch in March 2019, this asset service integrated solution has enabled nearly €20 billion of transactions to be processed as at end of April 2021.
They said :
Fabrice CUCHET, COO of Candriam: "By purchasing a stake in IZNES, CANDRIAM has underscored its determination to invest in cutting-edge technologies and new operational solutions that will benefit our clients. We are also thrilled to contribute to the development of innovative solutions offered by IZNES and to support a French fintech with a promising international future." »

Christophe Lepitre, CEO of IZNES: "I am delighted to welcome CANDRIAM as a new IZNES shareholder. The group a une solide expérience en matière de gestion et de distribution de fonds à l'international et son expertise sera précieuse pour notre développement hors de France. »
ABOUT IZNES
IZNES arose from the determination to create the first international platform for buying and selling European mutual funds using blockchain technology, tailored to institutional and retail clients, and compatible with the various distribution channels. IZNES now boasts seven asset management companies, a life insurance company and a social protection group as shareholders.
Using blockchain technology, the platform can be used very easily to buy and sell units of funds directly from/to asset management companies, while offering the highest standard of security.
IZNES was authorised as an investment firm in June 2020.
A PROPOS DE CANDRIAM
CANDRIAM stands for "Conviction AND Responsibility In Asset Management", and is a European multi-specialist asset manager with a 20-year track record. CANDRIAM manages around EUR 140 billion of assets under management with a team of more than 600 professionals. It operates management offices in Luxembourg, Brussels, Paris, and London, and has client representatives in more than 20 countries throughout continental Europe, the United Kingdom, the United States and the Middle East. CANDRIAM offers investment solutions in several key areas: bonds, equities, absolute performance strategies, and asset allocation. CANDRIAM is also a pioneer and leader in sustainable investments with, since 1996, a broad and innovative range covering all its asset classes.[1] et s'appuie sur une équipe de plus de 600 professionnels. La société dispose de centres de gestion à Luxembourg, Bruxelles, Paris et Londres et ses responsables de clientèle couvrent plus de 20 pays dans toute l'Europe continentale, au Royaume-Uni, aux États-Unis et au Moyen-Orient. CANDRIAM propose des solutions d'investissement innovantes et diversifiées dans plusieurs domaines clés: obligations, actions, stratégies à performance absolue et allocation d'actifs. CANDRIAM est également un pionnier et un leader dans le domaine des investissements durables avec, depuis 1996, une gamme large et innovante couvrant toutes ses classes d'actifs.
CANDRIAM est une société New York Life. New York Life Investments[2] se classe parmi les principaux gestionnaires d'actifs mondiaux[3].
Plus d'informations sur: www.candriam.com
Contacts presse :
Steele&Holt
Fanny Mounier
Steele & Holt
+ 33 6 31 92 22 82
Manon Casmescasse
Steele & Holt
+ 33 6 42 01 56 47
CANDRIAM
Isabelle Lievens
CANDRIAM
[1]Au 31 décembre 2020. Les actifs sous gestion incluent des actifs qui ne relèvent pas de la définition de la SEC américaine (U.S. Securities and Exchange Commission) relative aux  « actifs sous gestion règlementaire », telle qu'elle figure dans la déclaration ADV, Part 1A.
[2] « New York Life Investments » est une appellation opérationnelle et le nom commun de certains conseillers en investissement affiliés à New York Life Insurance.
[3]Source : New York Life Investments se classe au 35ème rang des plus importants gestionnaires d'actifs au monde (Pensions & Investments, juin 2020. Le classement est basé sur le total mondial des actifs institutionnels sous gestion à fin 2019. Les actifs de New York Life Investments incluent les actifs des conseillers en investissement affiliés.