Innovation clashes with asset managers' technological heritage
October 9, 2019
Posted by:

IZNES

Category:

Innovation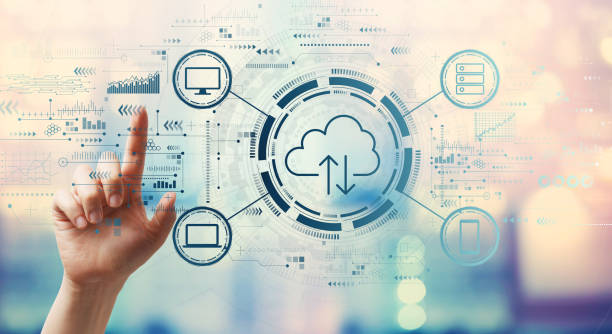 Managers are obliged to innovate if they want to survive, but they need time to integrate certain changes.
For asset managers, innovation "is a matter of life and death". Pascale Auclair, Secretary General of La Française, did not mince her words at the AM Tech Day roundtable organized by L'Agefi as part of Invest Week Paris, and devoted to innovation among asset managers. However, while the industry has seen a technology race for years, with each manager struggling to be the first to adopt, or even develop, new systems, managers are now more measured on their calendar. "Managing technology systems is clearly not part of our business," concedes Jean-Pierre Grimaud, Managing Director of Ofi Asset Management. But it is difficult to change everything from A to Z. We have, for example, decided to migrate our data to the cloud, but it's a five-year project.
Like banks in their day, asset managers can sometimes appear blocked by their technological heritage because, as Patricia Fouqueray, Director at BlakRock Solutions, points out, "it's not a question of companies implementing a single technology, but of adopting a whole ecosystem of applications". But not everything can be thrown into the technologies already in place. "Existing infrastructures, provided they are compatible with data management, can be effective," says Arnaud Claudon, head of the asset managers business line at BNP Paribas Securities Services. And while many technologies are talked about, few are usable on a large scale. Work remains to be done, both in terms of infrastructure and security.
Dans l'attente de la blockchain
There are, however, areas where technology is indispensable. Firstly, in fund distribution, which is highly fragmented in Europe. This is one of the reasons why many European asset managers are unable to grow. The marketing processes are different from one country to another and from one product to another.
"The adoption of blockchain technology will allow us to make distribution much more efficient around the world," explains Jean-Pierre Grimaud.
The Iznes project, the pan-European blockchain investment and registrar platform set up by major players in the marketplace, is an illustration of the industry's needs in this area. A capital increase is planned for Iznes at the end of the month. The only problem is that, while the blockchain should make it possible to manage product registers, "there is not yet a relevant solution that allows cash to be exchanged," notes Jean-Pierre Grimaud. There's no reason why the blockchain technology shouldn't work, but we don't know how long it will take". Still in distribution, the tools to make the best use of the data can also prove very useful. "Using data to help marketing teams better sell products is one of the main requests from our customers," confirms Doug Winter, managing director and co-founder of Seismic.
Finally, the other area in which technology remains indispensable is that of management itself. Whether for asset management or risk management solutions, asset managers today are forced to use tools that they did not have access to a decade ago.