The Banque de France retains 8 service providers to experiment with its digital currency
July 24, 2020
Posted by:

IZNES

Categories:

Innovation, MDBC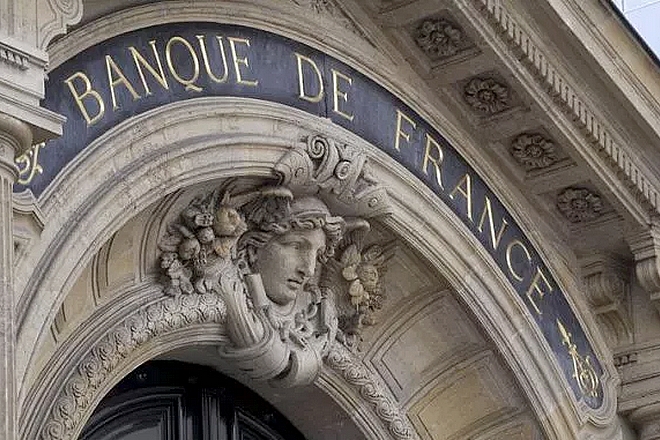 Reproduit de La Revue Digitale: https://www.larevuedudigital.com/la-banque-de-france-retient-8-prestataires-pour-experimenter-sa-monnaie-digitale/
La Banque de France publie la liste des candidatures retenues pour les expérimentations de monnaie digitale de banque centrale (MDBC) dans les règlements interbancaires. À l'issue du dépouillement des dossiers reçus le 15 mai dernier en réponse à l'appel à candidature lancé par la Banque de France, les 8 candidatures suivantes ont été retenues, par ordre alphabétique : Accenture, Euroclear, HSBC, Iznes, LiquidShare, ProsperUS, Seba Bank and Société Générale-Forge. This list gives pride of place to historical heavyweights in finance, even with companies like Iznes and Liquidshare recently created and whose shareholders are among the traditional banking players.
Three areas of experimentation
Les candidats retenus ont proposé des expérimentations qui doivent permettre tout d'abord d'explorer de nouvelles modalités d'échange d'instruments financiers (hors crypto-actifs) contre une monnaie de banque centrale. Il s'agit également de tester le règlement en monnaie digitale de banque centrale afin d'améliorer les conditions d'exécution des paiements transfrontières et enfin, de revisiter les modalités de mise à disposition de la monnaie de banque centrale.
The Banque de France will begin work with each of the eight candidates in the coming days in order to carry out the experiments over the next few months. The Banque de France notes the strong mobilization around this call for applications. " This demonstrates the interest of financial and technology players in this approach aimed at exploring the potential contributions of a digital currency issued by the central bank to improve the functioning of financial markets, in particular interbank settlements. » pense-t-elle.
The Banque de France emphasizes its commitment to innovation
The lessons learned from the experiments will constitute a direct contribution to the more general reflection led by the Eurosystem on the advantages of a central bank digital currency. The Banque de France underlines that it is positioned in favor of innovation and recalls that it was recently chosen to host, with the Deutsche Bundesbank and the European Central Bank, a new common innovation center in Europe within the framework of of the Innovation Hub of the Bank for International Settlements.
In detail, Euroclear is a deposit and settlement company for bonds, stocks and investment funds, created in Brussels in 1968. The company carried out a blockchain pilot in 2019 to deploy this end-to-end technology in order to to cope with the growth in Euro Commercial Paper (ECP) issues during the day for European markets. The blockchain must speed up the process. The company worked for this with the banks European Investment Bank (EIB), Banco Santander and the American service company EY.
A consortium behind IZNES
Iznes, for its part, was created in 2017. C'est une plateforme internationale de souscription et de rachat de fonds européens, utilisant la technologie Blockchain. La plateforme est issue des sociétés historiques de gestion d'actifs. Iznes est retenu par la Banque de France en tant que groupement réunissant également CACEIS (filiale de Crédit Agricole spécialisée dans la fourniture de services financiers aux investisseurs institutionnels ou à ceux de Crédit Agricole) dont les actionnaires sont Crédit Agricole et Banco Santander. On trouve aussi dans ce groupement la banque américaine Citibank, SETL (distributed directory solution or distributed ledger) and the American IT services company DXC (resulting from the merger of CSC and HP). Everything is supported by Afti, the French Association of Securities Professionals.
LiquidShare is a French fintech created in July 2017 and leveraging blockchain to develop post-trade infrastructure for the SME segment. Its shareholders are a consortium of nine players, CACEIS, Société Générale, Euroclear, BNP Paribas, Paris Europlace, S2iem, Euronext, AFS and the Caisse des Dépôts.